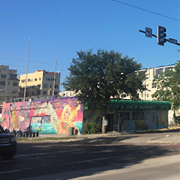 April 26, 2019
DeNunzio Group plans second St. Pete project
The DeNunzio Group plans to build a hotel with some retail and residential components on the northern edge of downtown St. Petersburg.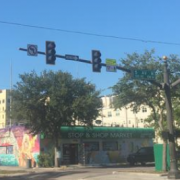 April 26, 2019
Developer buys Stop & Shop site in downtown St. Pete with visions of hotel rooms and retail
The developer, which has plans for a mixed-use tower on another site in downtown St. Pete, has acquired the colorfully painted convenience store.
March 7, 2019
Another tower planned for downtown St. Petersburg
Another tower is on the horizon for the city's downtown, rising where churchgoers now park for Sunday services and promising critical office space that's in short supply.